RV Financing With Blue Compass RV
Why Finance your RV?
RV Finance Lenders have made it faster and easier than ever before to apply for RV financing. See for yourself how simple and hassle free our  RV Financing and Lending can be. Discover our flexible financing options for New & Used, Motorized & Towable, Large & Small, RVs and Travel Trailers. Have peace of mind in knowing we have the most advanced security features to protect your personal and confidential information. We understand how important it is to fulfill your RV dreams and we take great care to get you the best rate and terms possible.
Blue Compass RV makes obtaining financing on your new or used RV easy.  
RV Financing Advantages
Longer Amortization
Flexible payment options
Competitive variable and fixed interest rates
Tax Benefits of Motor home Ownership
Reduce liability
Keep your cash
RV Finance Rebates
Lower Down Payment on your RV
Lower monthly RV payments
All loans are open – allowing you to pay off your RV purchase whenever you wish!
You will find that our select group of RV financing banks and lenders tend to have more attractive terms. They understand that RV's maintain their resell values longer and can provide longer RV loan terms thus reducing your already low monthly RV payment.
Small RV and Large RV Financing for Military Personnel
The men and women of the U.S. Armed Forces risk this lives for our freedom they deserve the opportunity to drive a quality RV. If you're in the Armed Forces or retired and need financing for your small RV, then you can take advantage of loans specially designed and modified to accommodate your needs. You can get the financial flexibility and financial affordability you need on any budget. Come in today and see our wide selection of RV's.
RV Financing Testimonials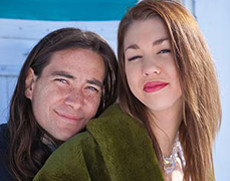 A couple from Longmont came to us with a 660 credit score. They were able to get a 12 year loan at 6.99 % interest with a payment of $ 206 .39 per month on a 2013 Starcraft Autumn Ridge.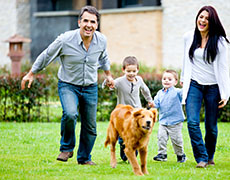 A man from Boulder had a 720 score, was self-employed, and could not prove his income. He was able to get a 15 year loan at 5.99 % with a payment of $428.70 per month on a 2014 Prime Time Tracer.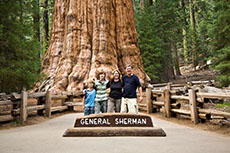 A Family from FT Collins had a 730 score and only 10% down. He was able to get a 20 year loan, 5.74 % interest, and a payment of $335.23 on a 2014 Forest River Prime Time Crusader.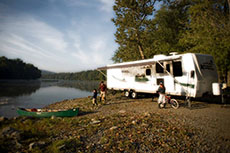 A couple from Cheyenne came to us with a 670 credit score. They were able to get a loan at 180 months, 6.99 % interest, and payment of $561.56 on a 2013 Forest River Prime Time Sanibel.
RV Financing FAQ's
These questions don't cover everything you need to know about financing an RV, but hopefully they will provide you with a good understanding on the subject and help you when it comes time to purchase your RV.